Our purpose is to provide a platform for a fruitful meeting of social and other scholars in order to promote anthropological thinking and research in Greece. With our interest constantly focussed on man and on the complexity of human societies, we very much hope to contribute to the analysis and interpretation of human behaviour and activity in its different historical contexts.
We hope that this website will become a space in which communication and discourse develops. We would also like to encourage readers to initiate contact with us and to send us their thoughts and views on matters relating to the issues raised here.
On behalf of the Council of the Society
The President
Eleftherios P. Alexakis
OBJECTIVES, ORIENTATIONS, MEMBERSHIP
A. Objectives – Membership of the Greek Society for Ethnology.
1. In accordance with the article 3, paragraph 1 of the GSE Charter, the Greek Society for Ethnology promotes the study of Ethnological and Anthropological Sciences and any other science related to them. Thus it aims to study in scholarly fashion phenomena, the social, economic and cultural facts and events that shape and create a person's culture as a member of society and of broader groups, such as ethnic groups and nations. Such study includes subjects such ethnology, social and cultural anthropology. It also comprehends ethnohistory, historical anthropology, the history of mentalities, ethnolinguistics, anthropological folklore, cultural ecology and physical anthropology, with an emphasis on sociobiology and human classification.
2. Ethnology, combined with Anthropology, is, in the view of the GSE, a discipline that belongs both to the humanities and to the social sciences. It is a discipline that mirrors the deep interest of man in understanding himself in the present and over time. One way of achieving this understanding is to aquire anthropological and ethnological knowledge, which offers an analysis and explanation of human behaviour and activity in terms of the questions that each era poses. Ethnology, therefore, is not so much a static, academic occupation as an especially dynamic discipline that operates from the perspectives of time, and of social and ideological space.
The GSE applies a holistic perspective to understanding Ethnology: it views the study and interpretation of different aspects of culture and society and the teaching and popularizing of it as elements of an uninterrupted whole, the parts of which must nevertheless communicate freely and creatively. The Society believes in a systematic Ethnological and Anthropological discipline which overrides academic boundaries and extends to social space, thus dealing with everyday and global issues. The ultimate purpose of this discipline is to create a better understanding of various cultures, thus bringing peoples of the earth closer to each other.
Ethnologhia On Line
E-Journal of the Greek Society for Ethnology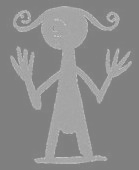 #

Ημερ.

Τίτλος

Συγγραφέας

Pdf

20
07b/2017
Fasting and Purity: Choice, Ambiguity and the Negotiation of the Past in a Cretan Town.
Maria Kokolaki
19
07a/2017
Η Έννοια και οι Πρακτικές του Ιερού των Μάγια.
Katelis Vigklas
18
12/2016
The Notion of 'Dance Identity' as a major Factor for effective Dance Therapy.
Efthimia Panagiotopoulou, Magda Zografou, George Flouris, Emmanouil Skordilis
17
11b/2016
Ο Eξελικτισμός σε Aπεικόνιση: Eθνογραφικές Bιτρίνες του ύστερου αστικού Kόσμου.
Kalliopi Pavli
16
11/2016
Book Review
Andromachi Economou, Material Culture: Theory, Methodology, Evaluation. A Short Overview.
George Kouzas
15
4/2016
Παραχάραξη ή Δικαίωση;
Η Διεκδίκηση της Μνήμης και του Χώρου μέσα από ένα παλίμψηστο Μνημείο.
Thodoris Kouros
14
1b/2016
Environmental tourist Utopias and the Quest for highland Halkidiki.
Georgios Agelopoulos
13
1a/2016
Camping experiences of nature in Sithonia, Halkidiki.
Eleftheria Deltsou
12
12/2015
«Η μοίρα… ήτονε από τσοί ανθρώπους».
Συλλογική μνήμη και τραύμα σε μια ορεινή κοινότητα της Κρήτης. Ανθρωπολογική-Ψυχαναλυτική προσέγγιση.
Aris Tsantiropoulos
&
Emmanouil Konstantopoulos
11
4b/2015
The First Woman's Dancer Improvisation in the Area of Roumlouki (Alexandria) through the Dance "Tis Marias"
Filippos Filippou
10
4a/2015
Φυτά και Λαϊκή Ιατρική στην Ελλάδα - Συμβολή στην Εθνοβοτανική
Katerina N. Chalkea
9
3/2015
Η Ελληνική Παρουσία στην Τσεχία: Από τους Πολιτικούς Πρόσφυγες στους Φοιτητές και στους Επιχειρηματίες
Georgia Sarikoudi

8

4/2014

Συνθέσεις και ανασυνθέσεις του τρισυπόστατου του χορού «Μπουνάρτζια» ή «Παϊτούσκα» των Γκαγκαβούζηδων της Οινόης Έβρου

Eleni Filippidou, Maria Koutsouba, Vassiliki Tyrovola

7

10/2013

Culinary knowledge: Polysemy and the poetics of metaphor constructing the everyday experience in a Cretan town.

Maria Kokolaki

6

03/2012

Greek women, modern and ancient: From fieldwork on cults connected with the female sphere towards a deconstruction of male ideologies, modern and ancient.

Evy Johanne Håland

5

10/2011

Κράτος, Μουσεία και Εμπορευματοποίηση της Εθνικής Κληρονομιάς

Stiliani Letsiou

4

08/2011

Book Review: Grave monuments and the dead: the imaginary of death in modern Greece

Eugenia Roussou

3

05/2011

Πολιτισμικές επιστρώσεις ενός πολυφωνικού κόσμου: Οι επάλληλες αντιστικτικές ταυτότητες στο έργο του Ν. Θέμελη «Οι αλήθειες των άλλων»

Christina Veikou

2

06/2010

Σύγκριση βασικών κοσμοθεωρητικών αντιλήψεων του Πλωτίνου με τον μαγικο-θρησκευτικό νου

Katelis Vigklas

1

05/2010

Leftism, Secularism, Transnationalism and Localism: The Identities of an Urban Protest in Contemporary Istanbul

Emilia Voulvouli

ETHNOLOGHIA ON LINE
An Annual Electronic Journal
Published by the Greek Society for Ethnology
CALL FOR PAPERS
The rapid increase in websites and journals of an academic nature has encouraged the Committee of the Greek Society for Ethnology to create the electronic journal Ethnologhia On Line.
The electronic journal Ethnologhia On Line is an annual scholarly publication of the Greek Society for Ethnology, distinct from its annual printed journal Ethnologhia. Its aim is to stimulate and promote discourse in the disciplines of Anthropology and Ethnology with an emphasis on issues of theory and methodology, while also giving anthropologists and ethnologists a venue to present their work speedily.
On behalf of the Editorial Committee,
Dr Maria Koumarianou,

Guidelines concerning the submission of articles and evaluation procedures
Essays intended for publication should display a theoretical and methodological background and a broad perspective of their subject of research. In Ethnologhia On Line there is also space for articles dealing with theoretical and methodological issues regarding the disciplines of Anthropology and Ethnology themselves.
Essays submitted should be written in Greek, English or French and be accompanied by a summary of 250 words in one of the two other languages.
Essays intended for publication are to bear the signature of their authors, who are responsible for their content. Anonymous or pseudonym-bearing articles, book reviews or any other relevant texts will not be published.
Matters relating to the publication of the journal are decided by the Committee of the Greek Society for Ethnology, which selects the three Society members who make up the Editorial Committee (Please see also the regulations of the Society's printed journal, Ethnologhia, in our website).
The publication procedure for essays submitted to the Editorial Committee is the following: The members of the Committee will read the essay submitted for publication and decide jointly, on the basis of purely scholarly criteria, whether or not the essay is to be published. If the Committee decline to publish the essay, it will be returned to its author with a written evaluation. The author can re-submit his work to the Editorial Committee of Ethnologhia On Line only after s/he has revised it in the light of the Committee's advice. If the essay submitted is accepted by the Committee, but if the Committee offers comments and advice on, for example, bibliographic, methodological or linguistic matters, the author is invited to take them into account with a view to improving his/her work, but is under no obligation to follow them. The entire evaluation procedure leading to publication takes about two months.

Guidelines to Authors
Presentation of articles:
The length of articles submitted should not exceed 100,000 characters including the main text, footnotes and bibliography. Only articles not previously published are acceptable. Articles should be submitted in electronic form.
Photographic material :
Pictures or photographs should be submitted in digital form and should be of high resolution (300 dpi). The licence for using these pictures is the responsibility of the writer.
Bibliography and footnotes:
Articles should use the Harvard system or references inside the main text, as follows: (Alexakis 2000: 35).
Footnotes should be at the bottom of the page.
Bibliography should follow the examples provided below:
For books : Turner V., 1986, The Anthropology of performance, Paj Publications, New York.
For articles in journals : Rivers W.H.R, 1900, "A genealogical method of collecting social and vital statistics", Journal of Royal Anthropological Institute 30:74.
For articles in collections or conference proceedings : Pitt-Rivers J., 1965, "Honour and social status", J.G. Peristiany (ed.), Honour and shame. The values of Mediterranean society, Wiedenfeld and Nicolson, London, p. 21-75.
Articles submitted to the journal are the intellectual property of the writer. Translations or reprints of articles from Ethnologhia On Line should refer to the original publication.
Articles should be submitted by 31 October of each year to be considered for publication in the issue of Ethnologhia On Line of the same year.
Essays submitted for publication in the journal should be sent to:
This email address is being protected from spambots. You need JavaScript enabled to view it.
Two printed copies of the essay submitted for publication should also be sent to the following address:
Greek Society for Ethnology
Attn: Dr. Lefteris Alexakis
Eressou 43
10681 Athens
Greece
For further clarification please contact: Lefteris Alexakis, on +30 210 3819465, or Maria Koumarianou, on + 30 210 6446903.

Regulations of the ethnology journal
The HSE journal, "Ethnologhia" aspires to the nurture of ethnological and anthropological studies as well as to the promotion of the new scientific forces. Those aspirations are realized with the co-operation from the Editorial Board.
Object of the studies is the consideration of the culture and society in their whole spectrum.
Essays meant for publication must necessarily have a theoretical and methodological structure and a vaster perspective. Also in "Ethnologhia", there is space for essays, which treat theoretical and methodological issues in connection with the science of Ethnology itself.
Essays must be written in modern Greek and be accompanied by a detailed summary, one and a half page long, typed, in either French or English. The use of a foreign language is allowed only for the foreign collaborators of the journal, in which case the articles must be accompanied by a summary of similar extent in modern Greek.
Guide-lines for authors - collaborators
Essays must be delivered to the Editorial Board of the "Ethnologhia" journal in five (5) copies and with a 1.5 or 2 gap and wide margins. Notes must be grouped together at the end with consecutive numeration. Drawings and photographs must be of a satisfying quality or they will not be published. Captions must be written on a separate paper with a direct mention to the number of the drawing or photograph.
Essays must be accompanied by a PC disk in .doc form. The shipment of the copies and the disk must always be preceded by an associated telephone communication.
Each essay must be accompanied by a summary in either French or English, (1.5type script maximum).
The attestation of the summary is undertaken by the Editorial Board